In March 2020, the Austrian ski resort of Ischgl was place of a large SARS-CoV-2 outbreak. Already in late April, a research team from the Medical University of Innsbruck performed a cross-sectional epidemiologic study targeting the full population of Ischgl. This week, the team around Ludwig Knabl (Institute of Virology, Medical University of Innsbruck) came back to Ischgl to collect data for an international GWAS consortium. Ludwig reached out to us if we are able to support him and his team with Askimed.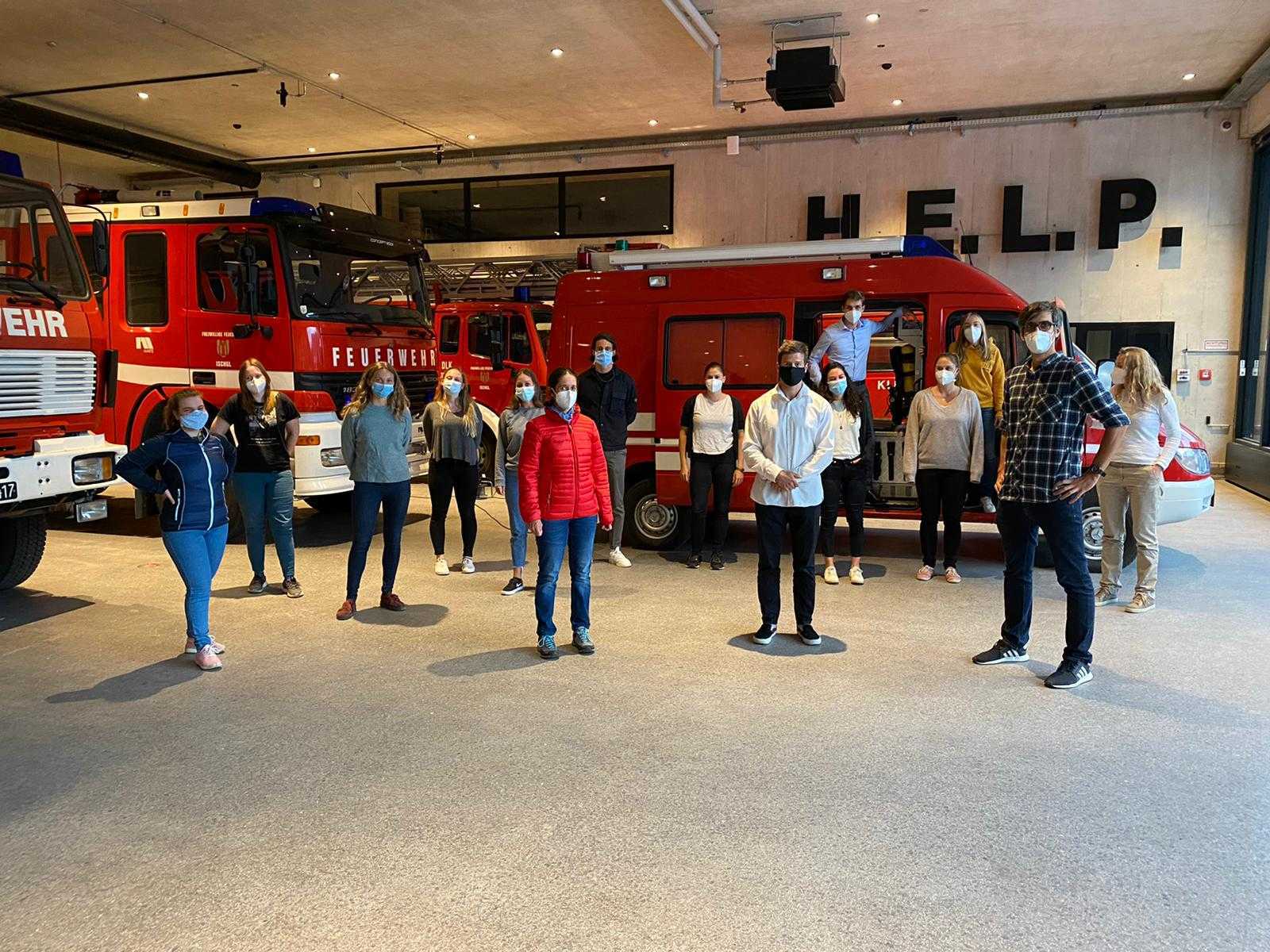 The GWAS team including Ludwig Knabl from the Institute of Virology (second from right) and Sebastian Schönherr (first from right) from the Askimed team.
Within two weeks, we designed and created the eCRF together with Ludwig's team, trained the interviewers in a face-to-face session and prepared everything for the actual interviews. From a technical standpoint, we planned to collect the data using our web-based system. As a backup, we also prepared our offline client, which collects data locally on the device and syncs the data as soon as an Internet connection is available. As an additional backup (you never know), we also exported a paper-based CRF version from Askimed. All three CRFs (web-based, offline, paper) are generated from one source and are therefore always in sync. This allows us to switch between them if needed.
The mobile study centre was located at the fire station in Ischgl. Surrounded by fire trucks, the study started and it was great to see that all interviewers seemed to be happy with Askimed. Even more excited, many people from Ischgl came to share their data and stories with the team. Even a short network outage on the last day did not require a switch to the offline client or even the paper-based version. Overall, we felt quite excited to help the research team, which put so much effort in conducting this study.
Interested in Askimed to conduct a study? We are based at the Medical University of Innsbruck, Institute of Genetic Epidemiology (Head: Florian Kronenberg). Contact us directly or follow us on Twitter for the latest updates. If you want to learn more about the study itself, reach out to Ludwig (Institute of Virology).